The Entire US is in a Lease-Up Like Never Before. So, What Do We Do?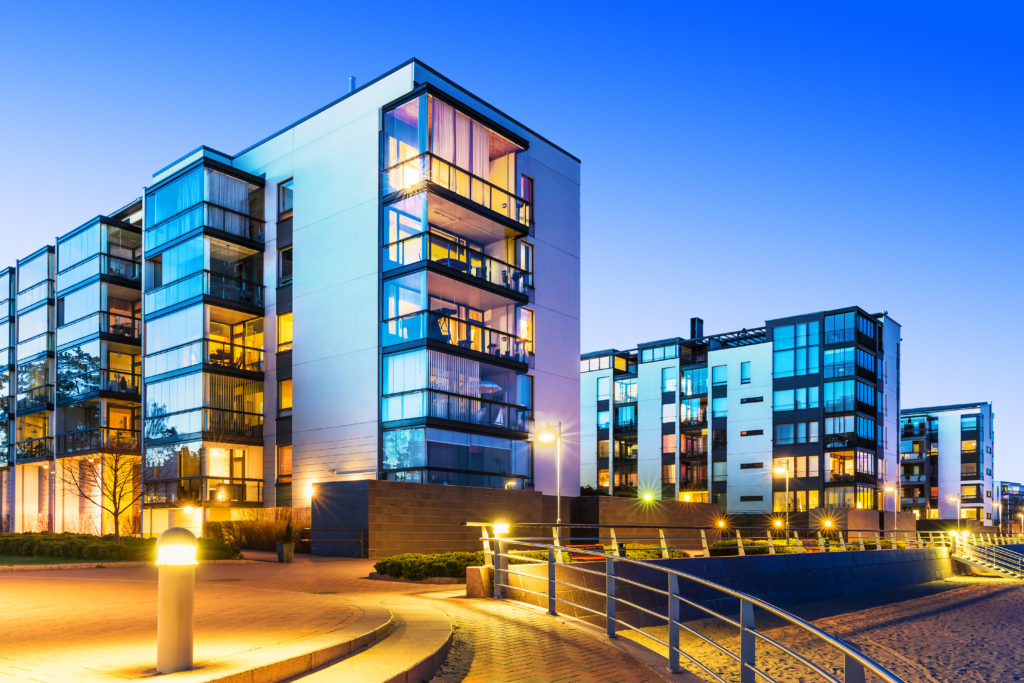 The COVID-19 pandemic is the most disruptive event of our lifetimes, for almost all of us. As individuals, some of us are more severely impacted and disrupted than others, and we are all having to adapt as best we can. We also know that life around us will not return to 'the old normal.' This is of course true in the business world, as well: as a result, many businesses will not re-open, some must adapt to survive, and indeed some are actually thriving in 'the new normal.'
The multifamily industry is situated at the intersection of individual and business impact. It's the place where individual health, safety, and shelter needs collide with business revenue, expenses, and net operating income needs. While virtually no business sector has been untouched by the pandemic, multifamily was perhaps one of the least prepared and most impacted.
Year over year, multifamily had seen unprecedented growth and demand. Even sub-par buildings, teams, portfolios, and asset strategies were capable of making money. With COVID-19, all that changed, and the positive run and boom cycle we've had for the last decade came to a screeching halt.
For our industry, the chaos began in March 2020, when nationwide shutdowns rolled across the nation. Owners and managers were suddenly faced with navigating the operational impact of how to keep their valued prospects, residents, and staff healthy and safe from a new, highly contagious and deadly virus with potential reach into both shared, private, and corporate spaces. Then came concern as to what collections would look like, as millions of Americans lost their jobs and eviction moratoriums were enacted, while sheltering-in-place and operating costs remained the same.
Following that, the national exodus from previously hot urban markets began as residents looked for lower cost of living and lower COVID-19 cases in outlying suburbs and distant small towns—and even other states and countries. If delinquency and NOI problems weren't enough, the industry became further battered as multifamily occupancy began to decline in historically strong and lucrative city centers. Historically stabilized buildings and portfolios moved into the red zone on weekly leasing reports as occupancy began dipping below 90% and then continued toward the low to mid 80%s.
As a potential light at the end of the tunnel begins to emerge with progress made on the vaccine front, and economists predicting a strengthening economy, multifamily is left right now with a very unique situation on its hands – something we as an industry have never dealt with before.
A large percentage of buildings in the U.S. are effectively in lease-up, but without the big lease-up budgets or specialty teams to get the job done.

Teams are being asked to reduce costs in already-conservative budgets designed for stabilized properties, and not only maintain performance, but improve it to offset recent dips.

Ownership demand for analysis and reporting is higher than ever, with increasingly limited resources to meet that demand.
These unique circumstances are true for all multifamily teams, and especially so for multifamily marketers.
3 Ways to Navigate Uncharted Waters in the Multifamily Industry
How do we respond to the daunting challenges noted above? We adapt. And for those who understand that history has taught us to never let a crisis go to waste, they do not just defend, they embrace. In the following, we discuss three solutions for the most nimble teams to employ as they navigate these uncharted waters.
1. Incent and reward internal and external teams for optimizing budgets intelligently
When the going is good it's easy to be complacent. Maybe installing that chatbot on the portfolio websites seemed like overkill six months ago, and so you put it off because you had a big leasing team. Maybe your ILS partner's cost per lead and lease seemed high, but it didn't matter because you were still meeting your annual budget and targets. Maybe that one leasing agent at that one property didn't log every tour, but no one cared because the building was at 95% occupancy. Maybe you didn't really know which elements of your marketing stack were producing results, but at the end of the day you were making it to the finish line, so it wasn't worth the hassle of asking too many questions. Pressure and constraints change all that.

How do you 'raise the bar?' By institutionalizing the requirement for constant, incremental improvement. Low website conversion rates are identified, considered unacceptable, and improved. Robust cost per lead and lease analysis empowers you to cut or reduce your underperforming advertising sources. The long-accepted 'garbage in, garbage out' data entry and analysis paradigm is no longer tolerated, and data integrity becomes a priority for meaningful analysis. AI enables insights that tell you exactly what the top marketing risk and opportunity areas are in your funnel. Automation of manual work efforts create much-needed efficiencies and cost savings among your smaller-than-ever team.
2. Lean into technology to answer tough questions and challenges
Typically, when you're in lease-up, as we're all familiar with, you have an ample budget and often times a 'special forces' team who are experts in the unique challenge of filling 200+ units in a 12-month period. Typically, every other building on the block isn't also in a lease-up, so you have the tailwind of being a brand-new building with the latest and greatest resident amenities. Now, as buildings move into occupancy rates in the 80%s, constrained teams are facing significant exposure they need to fill, and fast. We need to find new ways to answer the question "When will my building be stabilized again?"

What does 'leaning in' look like? The savviest multifamily marketers will start looking to technology to help answer that question. With tools like online goal achievement calculators and machine-learning-powered forecasts at our disposal, they can do more than guess: they can estimate, forecast, mitigate risk, and capitalize on opportunity. Dynamic lead targeting and forecasting can give you insight into predicted results and allow teams to get in front of the problem, rather than having to react to it.
3. Challenge the status quo and reimagine the lease-up process
For years, our industry resisted virtual tours, insisting that real estate is a people business, and prospects must be able to experience the proverbial brick-and-mortar and knowledgeable leasing specialists to make a buying decision. The COVID-19 pandemic forced even the most reticent owners and managers to implement virtual tours, and the results have been surprisingly positive. In fact, per a Q2 2020 Zillow survey, one in three consumers said they would prefer a virtual or video tour to an in-person tour in the absence of COVID-19.

How might we challenge and reimagine this further? We could look outside our industry at other B2C industry best practices and trends related to virtual shopping experiences, and early adopters could seek to employ innovative tactics before their competitors do. For example, one might raise the bar from virtual tour to augmented tour, leveraging the kind of augmented reality that, for instance, now allows us to try on glasses or cosmetics without ever leaving our home. How might it feel to 'try on' an apartment, or an amenity area?
---
The harsh reality is that the old ways of marketing, leasing, and operating buildings are over. The COVID-19 pandemic has changed everything and like it or not, we can either change or get left behind. Pivotal times like these create opportunities, the kind that for those most eager to take the leap, result in getting farther ahead and coming out the victor.