Business Intelligence for Multifamily Marketers: Are You Using the Right Software?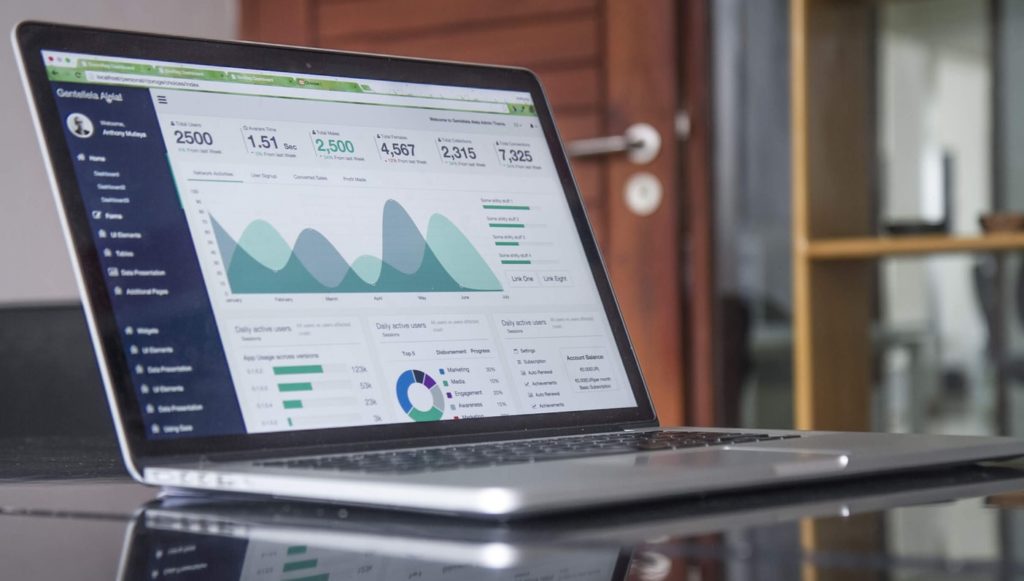 Throughout the second half of the past decade, the phrase "business intelligence" started popping up on homepages and became the go-to buzzword you had to have in your multifamily tech stack. The term also paired nicely with any mention of leveraging "Big Data" to provide value to companies across the spectrum of real estate, with multifamily being particularly targeted. We all think we know what business intelligence is and that we are aware of its importance, but are you using the right tools across your departments to help maximize your results?
Marketing in the age of the ongoing COVID-19 health crisis has become critical to meeting portfolio goals, as coming up with and executing campaigns effectively is more important than ever. With dramatic shifts in the renter journey, small teams, and limited budgets, multifamily marketers are finding that they lack specific tools to properly measure, diagnose, and adjust channel initiatives to maximize impact on ROI. Even marketers already attuned to the benefits of business intelligence tools and processes may well find their needs unmet.
Leveraging business intelligence in marketing efforts
Business intelligence is essentially a set of strategies, processes, and technologies used by companies to analyze business information. Some of the most common functions of BI software may include data & process mining, reporting & dashboard development, business performance management, predictive and prescriptive analytics.
For multifamily marketers, this translates to a system which mines data from all marketing specific data sources including PMS, CRM, and Google Analytics. The goal is to surface actionable insights from the leasing funnel performance across an entire portfolio, a subset of properties, or even individual properties.
A robust business intelligence platform also needs to empower marketers to analyze the spend and performance of each channel, and measure the ROI impact of their initiatives, both from a predictive and a prescriptive perspective. Marketers need access to channel specific real-time insights so they can run tactical tests, learn quickly and act in a timely manner to optimize their spending.
Finally, like with any other business function, marketers are able to make the most impact when they can set goals and track progress, and have access to timely information to diagnose and adjust course to achieve set goals. A BI solution should be attuned to the goals of multifamily marketers and support with tools to track and predict completion, trigger alerts when things run off course, and offer details into what works and what doesn't.
How to choose the right BI solution for your marketing team?
That all starts with understanding what factors into business intelligence. We got the first part down by explaining its layers, but let's go into a few quick matters you should be aware of, to help clarify some of the variables and things to consider when pulling together the best package for your marketing efforts.
There are several options multifamily marketers have when selecting the right BI platform for their organization. Let's go into each of these options and explore their pros and cons.
Do it Yourself
Choosing the DIY route means marketers are working with tools like Excel or Google Sheets to build their own reports using data exports from various sources, including PMS, CRM and Google Analytics, as well as any advertising platforms that are part of their multi channel marketing strategy.
While not a BI solution per se, this is certainly a cost conscious choice for multifamily marketers, which features more cons than pros: time consuming manual process, prone to errors, and misses the mark on predictive and prescriptive analytics, one of the most important aspects of strategic ROI improvement.
Generic BI Solutions
Making an internal case for analysts trained in setting up and using more generic BI tools like Tableau and Power BI, and pulling together resources that require constant attention, while also monitoring costs, risk and new opportunities can be a challenge for most marketing teams. And even if the challenge is overcome, can marketing teams keep tabs on the sheer amount of data generated by the various property management software solutions out there via a non vertically specific solution? Odds are the answer isn't as reassuring as you'd like it to be.
As a marketer, you are surely keeping a close eye on your marketing ROI. Having to pay for separate subscriptions to different tools can quickly add up, let alone having to hire analysts that are familiar with how they work or train them for your needs. And that's likely not even the highest cost involved, though at around $79,000/year for a trained Tableau analyst (data per ZipRecruiter), that's not to be ignored either.
The real cost comes in when lack of actionable and predictive data is affecting the performance of the portfolio you are handling. Or, you're consistently missing out on opportunities due to lack of visibility or incomplete data. Especially in today's challenging market, not knowing where your leads come from, which channel yields the best quality leads that can turn into leases, or where you should optimize your spending, can lead to underperforming campaigns and wasted budgets.
Even if you work for a company that fully understands the key role data plays in powering decisions, you might still not get the right tools for your job. Typically, BI tools are aimed at the financial and operational side of the business and don't cater a marketer's day to day job. So you might find yourself struggling to navigate through a vast amount of data, while risking to lose sight of your marketing performance and goals. And fixing a problem late is always more of a hassle, not to mention substantially more expensive, than being able to act proactively. There are a bunch of big-name platforms out there that provide BI, but there's little to no bespoke option for a marketer's specific needs.
Multifamily Marketing Intelligence Platforms
A new breed of business intelligence software, created for multifamily marketers and tailored to their specific needs, multifamily marketing intelligence platforms are seeing more and more adoption among industry owners and operators.
Such tools focus on multifamily marketing specific KPIs and come with pre-built dashboards that shed light on marketing performance across all channels and the entire portfolio. Equipped with machine-learning powered forecasting, these BI platforms allow marketers to make informed decisions and act on issues before or right as they happen. Instead of playing catch up, you can spot risks before they become real issues and negatively impact your marketing KPIs.
We might have a solution for you
As you've seen above, there are several options available as you are evaluating which BI solution is right for your marketing team, or even if you need business intelligence at all to increase your team's contribution to ROI.
What many multifamily marketers are finding is that they need a purpose built solution, that focuses on marketing specific dashboards and KPIs, understands the workflows of marketers and how they interpret data, and gives you the visibility and levers to pull so you can drive meaningful ROI impact.
At Remarkably, we created the first multifamily BI solution that speaks the language of marketers. See what empowering your marketing team with the tools they really need can do for your ROI with a private 30 minute demo.