An Industry, Team, and Product Forever Changed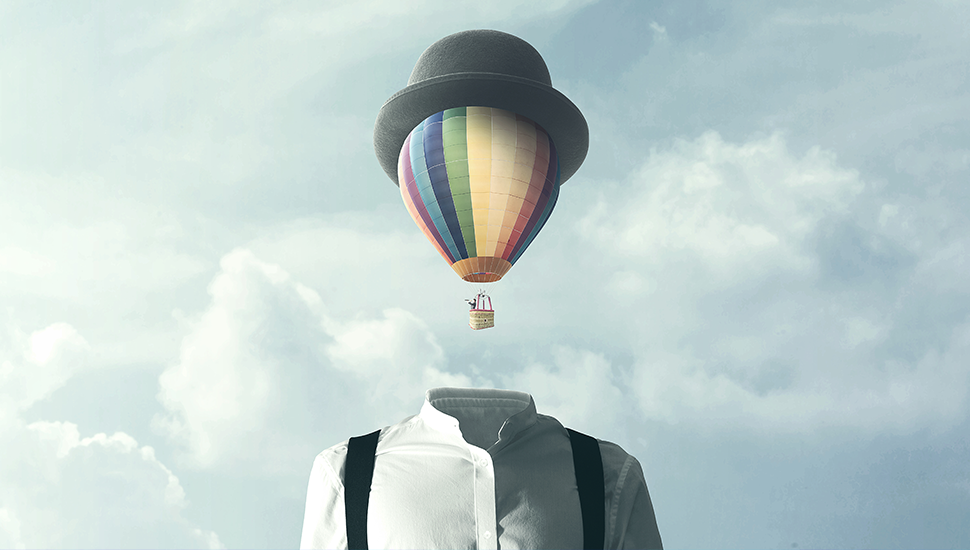 Early in 2019, we launched Remarkably 1.0 – an analytics platform designed for multifamily owners and asset managers. Our early vision for the product was grounded in our experience as management consultants who had fallen in love with multifamily clients and projects, and marketing and leasing analytics innovation, inspired by early chapters in our career on the in-house side at real estate as well as financial services firms. We had strong initial success with early adopters, hired an enviable team of industry experts, and captured valuable learnings about what was working and what wasn't.
By end of 2019, we had learned five important things:
Property management executives are the key decision-makers on and buyers of portfolio software; owners and asset managers are typically influencers
Property management executives are also the most important users; owners and asset managers rely on their expert insights and recommendations
Property management executives – such as Regional Property Managers and Directors of Marketing – have mostly unmet needs when it comes to BI solutions, relating to reporting up and out, and managing down in an exception-based capacity
Our platform, being dependent on manual data intake, required too much work for customers, and frankly for us, to be scalable at a portfolio level
Our platform, in its previous state, required too much consulting support to be useful, and didn't allow for portfolio wide adoption
In February 2020, at a leadership team offsite, we decided to pivot. We knew we needed to shift our focus to the property management executive buyer and user, address their unmet needs, accelerate critical property management system integrations, and deliver a user-friendly, self-service platform that truly empowered users and helped them sleep better at night.
About three weeks later, the impact of COVID-19 hit our Seattle headquarters and the rest of the U.S.. By early March, we'd closed our office to protect our team's health and safety, and the team's friends and family members. By mid-March, with the economic ramifications of COVID-19 and business risks becoming crystal clear, we made the heartbreaking decision to reduce our Customer Success and Sales teams, and say goodbye to some of our most valued and adored team members.
From late March on, we were heads-down on product development. We had just over 3 months to deliver our pivot, with 50% of our original team, in a 100% remote environment none of us were used to, and the fears and worries of the global pandemic on everyone's minds. It was an incredibly exciting and challenging time for the entire company.
Then, in late May, the news of George Floyd's death hit, and the Black Lives Matter movement took hold. Protests emerged and shook Seattle and the country. We witnessed our team's sadness, fear and anger at the injustice, and we were moved by our team member's ideas and actions. As co-founders, we wanted to support them and the movement. We made a decisions the following week – to support Affordable housing via deeply discounted (below cost) subscription fees.
We knew Q2 wouldn't be easy, but we had no idea how transformative it would actually be. We had set out to pivot our product, but so much more than our platform changed. We as a company and as individuals were forever changed by this recent quarter, and we've grown to appreciate and understand our industry, each other, and our customers, now more than ever. We've also become significantly more aware of and engaged with the racial injustice that plagues our city, country, and systems, and we're committed to try to make a difference together.
We appreciate you being part of this journey with us, and hope to raise a glass to a healthier, safer, and more just country and world in the near future. Maybe even in person. But we're really good at Zoom now too. Cheers to our future together.
---
About Remarkably:
Remarkably creates multifamily intelligence software that liberates, visualizes, and interprets marketing, leasing, and retention data – across spreadsheets and third-party software solutions. From website visitors to net leases and beyond, Remarkably's cloud-based platform provides property management executives with portfolio monitoring and reporting intelligence that quickly identifies property performance issues, generates actionable insights, and issues useful, customizable alerts. Whether you're a team of 1 or 1000, managing 10 or 10,000 communities, Remarkably unites siloed data and delivers actionable insights and reports that help multifamily leaders make better data-driven decisions, improve productivity, minimize risk and cost, and increase revenue and NOI.