Special Offer


3 Months. 3 Properties.
Free Onboarding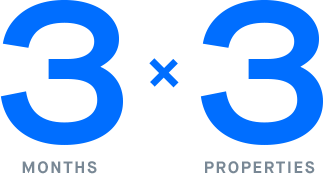 Pick any 3 properties. We suggest one lease-up or underperforming, one stabilized, and a third of your choosing.
We'll onboard, free.
We'll train you.
(It's easy – our always free, live 1:1 training takes 1 hour, not days)
We'll support you.
Not just 'tech support' but success support.
We win when you win.
There is no better way to experience the value Remarkably can deliver to your Marketing & Reporting than by trying it out for yourself.
In just three months, across three properties, you will see the difference Remarkably can make to your portfolio.
The hours that can be saved via automating data aggregation and reporting
Portfolio aggregation with single-login
Cost per Lead & Lease data accurately and easily calculated
Intelligent smart alerts that prompt good decisions in advance, to avoid fire drills
Full funnel visibility for all team members
Simple and Easy to Use.  Become a Power User in Just One Hour.
Many software solutions require hours of arduous and expensive training.
With Remarkably, we offer a customized, free training that can be completed in just one hour and that will enable you to immediately begin setting alerts to monitor leading indicators in your platform, generate AI-powered written performance summaries, calculate the number of leads, tours, and lease applications required to hit goal, and more.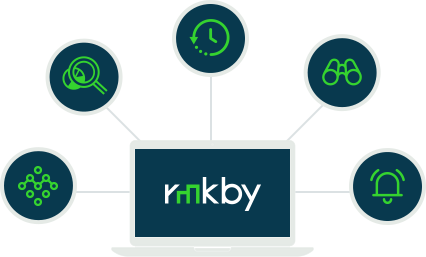 ---
Do Any of the Following Problems Sound Familiar?
If So, Try Remarkably Today.
"Manually aggregating my data across Yardi Voyager, CRM, and Google Analytics is time consuming and painful."
Remarkably does this for you.
Interactive Dashboards
"I'm spending hours I don't have analyzing the aggregated data for weekly meetings and reports."
Remarkably's Artificial Intelligence spots patterns and identifies plain-language insights for you.
Trend Insights
"As Marketing, we are often brought in too late, only after a property is underperforming."
Remarkably's customizable alerts head off issues by highlighting early-warning criteria in the data.
Configured Alerts
"I'm tired of seeing 'Property Website' as my #1 source of leads and leases."
Remarkably shows much more accurate source information, improving your ROI by source for better decision making, increased performance, and reduced spend.
Cost per Lead & Lease Analysis
"I need to be proactive, not reactive, to be able to more effectively manage issues."
Remarkably was created to help surface the right information, in time to be useful. We emphasize leading indicators.
Forecasting
Explore Remarkably Features